Objective
Conveniently manage and open files in the program using the Library Window.
Add frequently used folders to the Library to easily open files: drag and drop a file from the registered folder into the 3D Window or with the left mouse button, double click the file.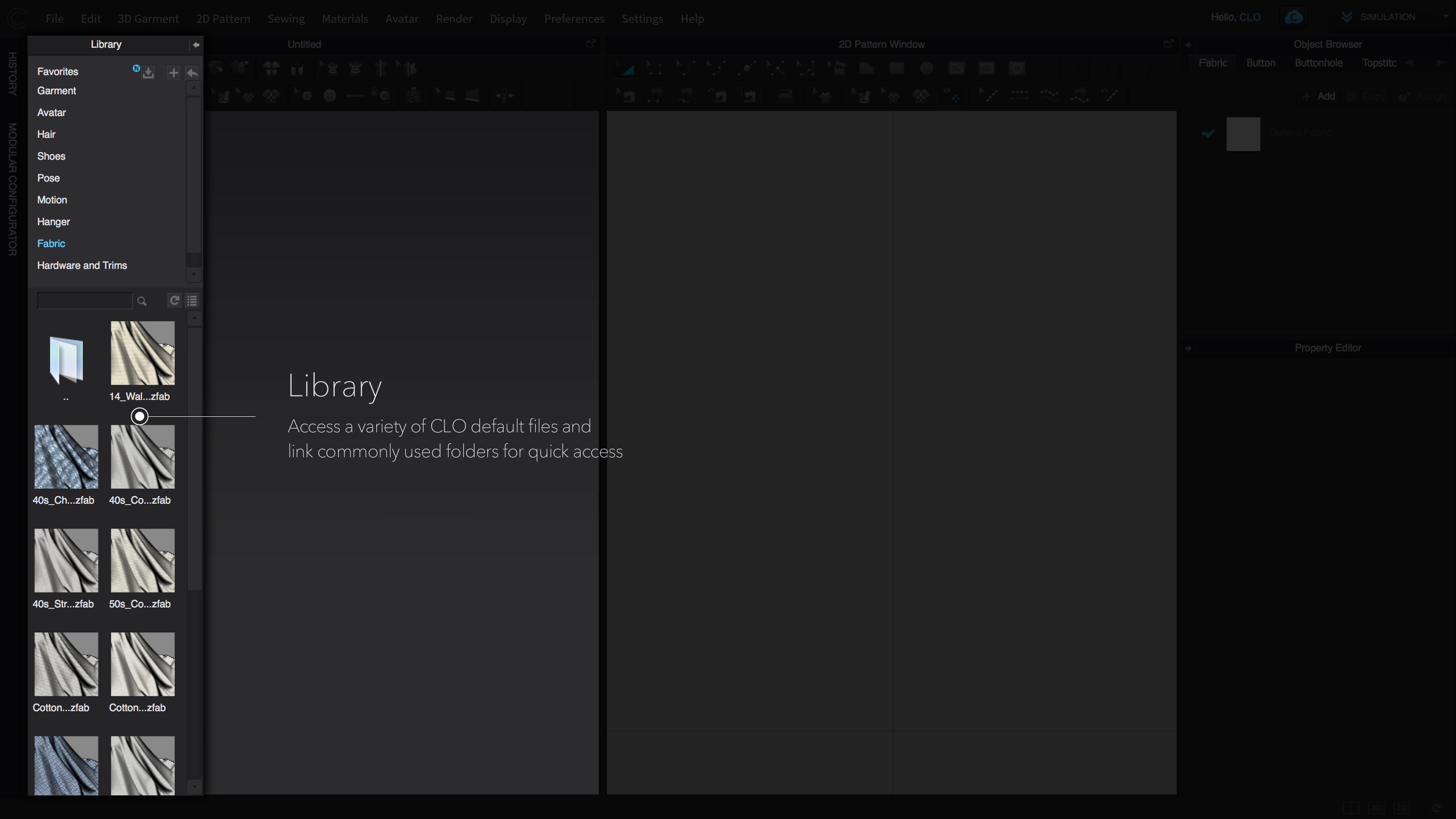 Operation
Download

Download newly added default files as a whole.

Selectively download files from the folder with the "N" sign.

Reset

Reset registered folders in the Library.

Add Folder

Add frequently used folders to the Library.

View the hierarchy of subfolders in the added folder as tree view.

Refresh

Apply any changes made in the Library such as deleting or adding folders.

List / Icon

Toggle between different views.

Search

Use Search to locate files quickly and efficiently within the Library.

※ Note:
Hover over the desired Project/Garment file thumbnail to preview font, back, and side views.


To change the thumbnail image of a folder in the Library window, please open the corresponding folder installed on your computer. Place the desired image to the folder and rename the image according to below pattern
Pattern: CLOicon_FolderName
E.g.: CLOicon_Avatar